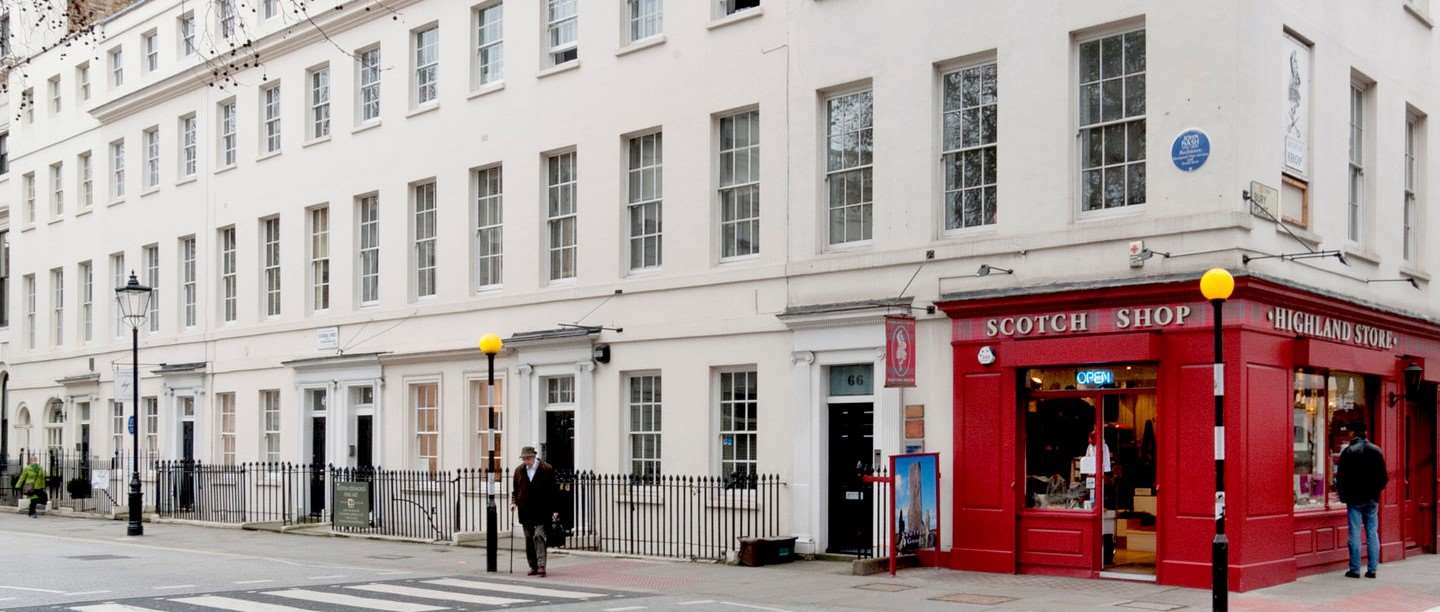 Knight Frank
Knight Frank supports the Blue Plaques scheme, celebrating the iconic buildings of London and its famous streetscapes.
Founded in 1866 and run today by English Heritage, London's beloved blue plaques scheme celebrates and commemorates the links between notable figures of the past and the buildings in which they lived and worked. This scheme is not only a way of recording and honouring London's fascinating history and rich connections, but a way of sharing this information, which would otherwise remain largely unknown with residents and visitors alike.
Knight Frank is now in its fifth year of supporting the blue plaques scheme, having been involved in the scheme since 2014/15. In 2012, nominations were temporarily suspended when funding for the scheme was put into doubt, but thanks to supporters including Knight Frank, English Heritage was able to reopen nominations in 2014.
Founded in 1896, Knight Frank currently has more than 500 offices across 60 different territories, making it one of the UK's longest established estate agencies and one of the world's largest global property consultancies. However, with its Global HQ in London, Knight Frank is very much a part of London life, and takes great pride in helping to support English Heritage's mission to celebrate our city's vivid history.
Additionally, Knight Frank has sold many houses in London with blue plaques to clients over the years. As well as the honour and prestige that comes with owning a piece of London's history, these properties will always have the benefit of historical interest.
Contact Knight Frank's residential sales team