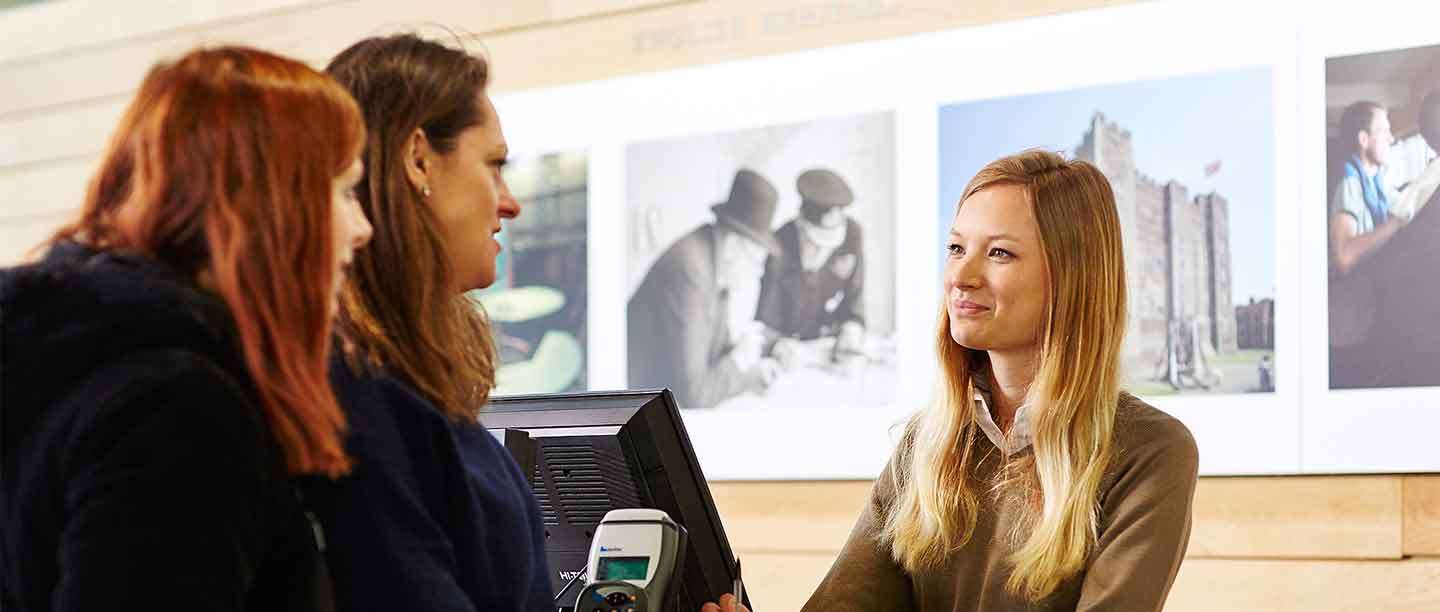 Making a Booking
Pre-booking is essential to limit visitor numbers and ensure effective social distancing. There is no limit on the group size but groups may only visit if they separate into their household/support bubble or party of 6 during their visit. Please don't travel to our sites unless you have pre-booked as we won't be able to let you in without your proof of booking.
Our Offer for Groups
We offer a 15% discount (10% for Stonehenge) for groups of 11 or more paying visitors*, if one person makes payment for the group.
We also offer:
Free entry for one tour leader
Free entry for one coach driver
Please note that all non-education groups must separate in to their household/support bubble or party of 6 on arrival and for the duration of their visit. Social distancing rules apply to anyone not in your household/support bubble.
*The tour leader, coach driver and any English Heritage members do not count towards the group number.
What to expect on a visit
Almost all of our historic sites are now open. We have introduced specific measures to each of our sites to keep everyone safe. Check the latest on what to expect from a visit to our sites and our plans reopening here.
English Heritage is supporting the NHS Test and Trace scheme and will be using data collected from site bookings to fulfil part of this should the need arise. You can find out more about how we are doing this here.
Payment Methods
Stonehenge & Tintagel Castle:
By debit or credit card at least 7 days in advance of the visit
Agency Voucher Scheme
All other English Heritage Properties:
By debit or credit card on arrival (preferred)
By cash or cheque on arrival (cheques made payable to English Heritage Trust)
Agency Voucher Scheme
Inspiring itineraries
Plan your next day out
Be inspired by our itineraries designed especially for groups. You can choose our carefully curated suggestions by region, type of property or theme.
The bi-annual Group Visits Guide is bursting with inspiring ideas of places to visit, plus useful information such as average length of stay, catering facilities and coach parking. View it online or request a hard copy.
Inspire Me
Property type

Castles, grand house, gardens and abbeys. Find the perfect property for your group.

BY REGION

Looking for something local or know where you want to explore next? Find somewhere to visit by region.

Theme

Winter walks, amazing art, hidden gems - try our top picks for groups.
Stay in Touch
Contact Us

If you can't find the answers you need in our FAQs, please get in touch with the team. We're happy to help with any booking questions or marketing queries you may have.

traveltrade@english-heritage.org.uk

We've moved! Our new address is: English Heritage, Travel Trade Marketing Team, 1st Floor Fermentation North, Finzels Reach, Hawkins Lane, Bristol, BS1 6JQ

Join our Mailing List

Follow the link to sign up to our mailing list and receive useful updates from us. Like our annual update on trade admission pricing and opening times and our bi-annual Attractions newsletter.