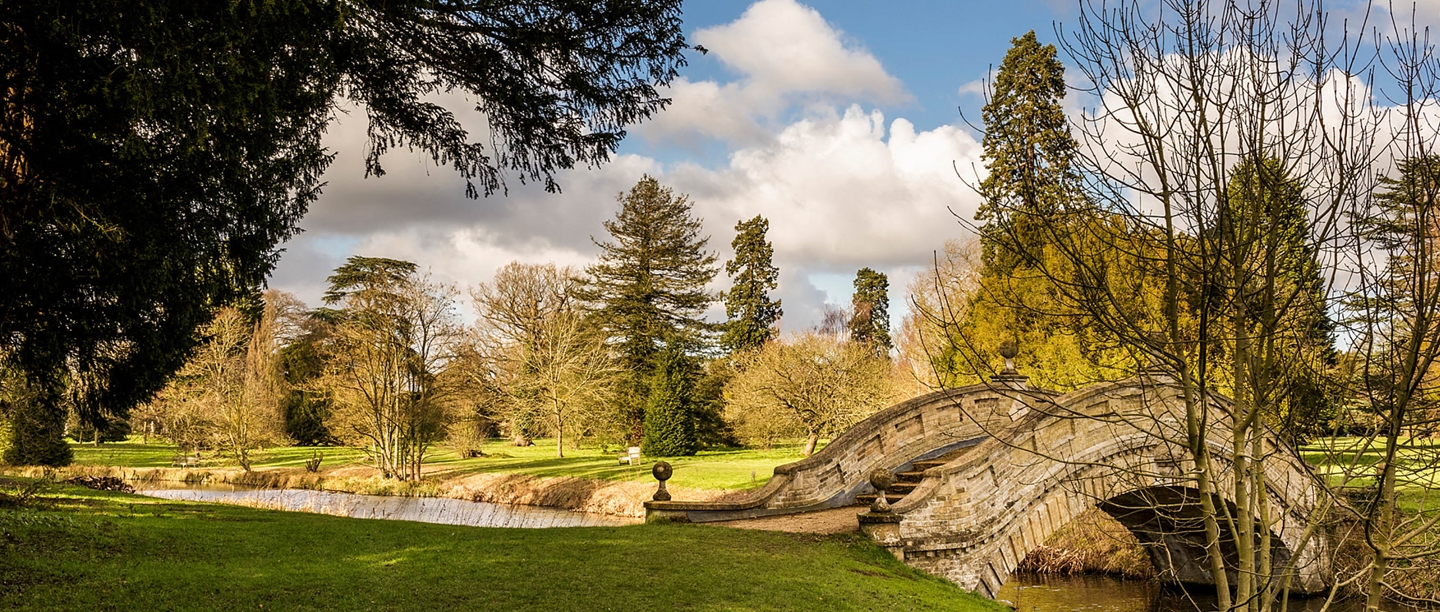 Historic Gardens
We care for some of England's finest historic gardens. These unique landscapes have been shaped by the people who owned, cared for and enjoyed them in the past. Today, we enjoy them for both the stories they tell and the senses they delight.
This autumn, admire sweeping parklands painted with orange hues and striking yellows as these famous landscapes glow with seasonal colour and enjoy the outdoor spaces that have charmed visitors for centuries.
HISTORIC GARDENS HIGHLIGHTS
Ten flowers to see this autumn
Summer may be over but there's still so much to see at our sites. From the final glimpses of flowers in bloom to the changing colours that mark the shift in seasons, uncover the types of plants you can see on your visit this autumn.
Find out more
From Folklore to Feasting: Apples in England
Apples have a long history of symbolic associations, often with very different meanings. In this article, we look at some of the surprising uses for apples through the centuries as well as the folklore and beliefs they are attached to.
FIND OUT MORE
Satisfy your senses
Relax, unwind and discover the sounds, scents and sights of some of our most iconic places. From the rush of the fountain, the trickle of the brook or the breeze in the trees, meander through these dazzling landscapes that have charmed visitors for centuries.
Relax at Brodsworth Hall and Gardens

Relax to the ambient sights and sounds of beautiful Brodsworth Hall and Gardens in South Yorkshire.

Relax at Witley Court and Gardens

Unwind to the ambient sights and sounds of historic Witley Court and Gardens in Worcestershire.

A Tour of the Gardens at Down House

Take a tour of the vibrant gardens of Down House in Kent, once home to Charles Darwin and his family.

Osborne: A Tour of Queen Victoria's Seaside Estate

Join Gardener Jordan, as he embarks on a short tour around Osborne's 350 acre estate.
Behind the Scenes at our Historic Gardens
Caring for over 400 historic places covers everything from essential building repair works and restoring paintings, to planting historic gardens and keeping them blooming throughout the year. Go behind the scenes to find out more about the work that takes place in our historic gardens courtesy of our expert garden teams.
KITCHEN GARDEN: PLOT TO PLATE

Go behind-the-scenes at Walmer Castle's kitchen garden and discover how an expert team of gardeners, volunteers and kitchen staff grow and prepare delicious seasonal produce all year round.

Behind the Scenes at Belsay Hall and Castle

Go behind the scenes of the stunning 30-acre grade 1-listed gardens at Belsay, to discover how an expert team of gardeners and volunteers are honouring the original designs of Sir Charles Monck today.

Meet the Head Gardener: Down House

Discover how the Garden team keeps Darwin's science and inventive spirit alive at Down House, the challenges of caring for the different environments, and what makes it such a special place to visit.
Shop home and garden
From seeds and planters, to insect houses and bird boxes, find that perfect something for your home and garden on our online shop.
Shop the collection
BBC GARDENERS' WORLD AUTUMN FAIR
Fri 1 - Sun 3 Sept 2023
Following a sell out event in 2022, the BBC Gardeners' World Autumn Fair will return to Audley End in this September.
This day out includes garden inspiration, shopping, talks and workshops, as well as live entertainment, a BBC Good Food Market, street food and more. Special guests include, Frances Tophill, Arit Anderson and Adam Frost as well as 'In Conversation' talks in the Parterre Gardens.
Tickets include full access to Audley End House, Gardens, and Grounds designed by Capability Brown.
Book tickets