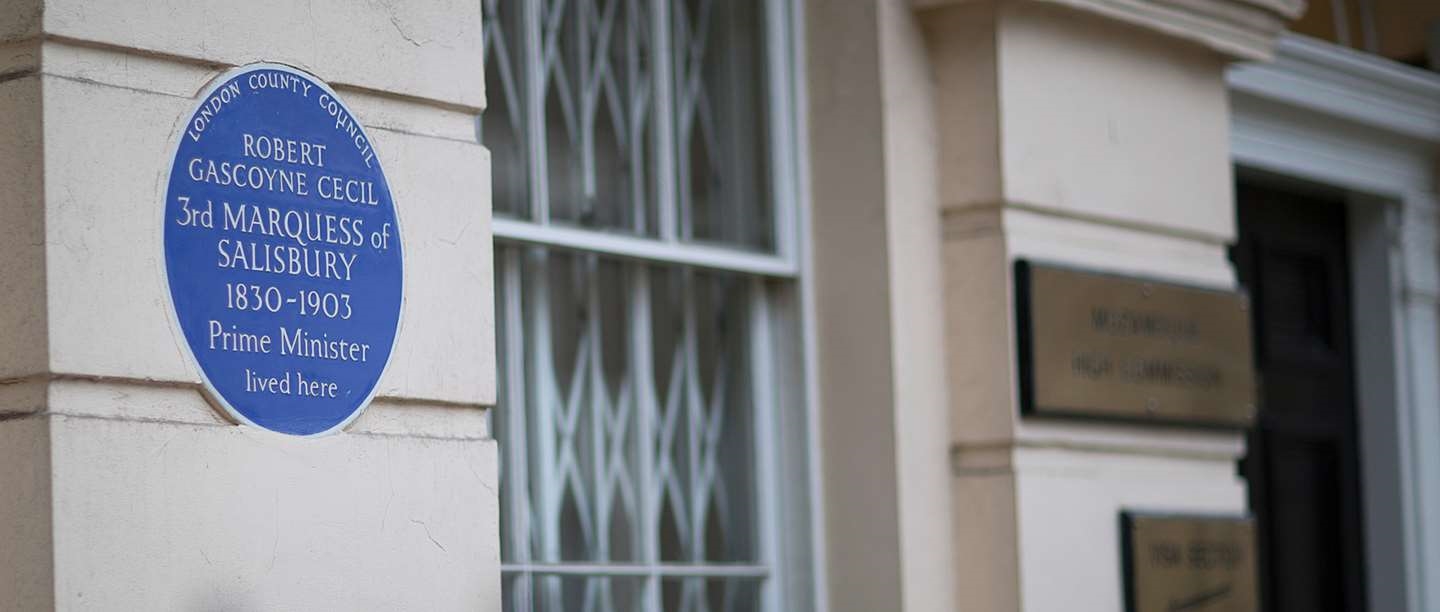 SUPPORT THE BLUE PLAQUES SCHEME
The blue plaques scheme has been running for over 150 years and has become synonymous with London life. Every plaque, from research to production, is funded by donations. The future of the scheme relies on your support every step of the way.
"The obvious merits of the plaques as records and registers of the eminent are one thing, and alone justify their existence, but I find that they go deeper than that. For me, they are a unique imaginative portal into the past..."
- Stephen Fry, quoted in Lived in London
The difference your support makes
At an unveiling in Hampstead in 2003, the playwright David Hare told the assembled crowd that he believed the only honour worth getting was an English Heritage blue plaque.
The London blue plaques scheme is thought to be the oldest of its kind in the world. But its long term future relies on the support of those who value it most.
You can help ensure the future of a unique heritage offering, a physical record of London's history embedded within the architectural fabric of the city itself.
Be a part of the scheme's future today.

Blue plaque donors
Blue Plaque Circle Members
You can support blue plaques by becoming a Blue Plaque Circle member.
The Blue Plaque Circle programme recognises donors who support English Heritage with gifts of £5,000 annually to help us add 11 new Blue Plaques each year in recognition of those who came before us and who left their indelible mark in the pages of history.
Our Blue Plaque Circle members have the chance to engage more deeply with our work, our places and our people. This includes opportunities to meet the conservators, historians, scientists, and educators who are at the front line of caring for our heritage.
How to join like minded Blue Plaque supporters:
Contact us: Development Department on 020 7973 3522 or email aileen.brennan@english-heritage.org.uk
THE BLUE PLAQUE CIRCLE