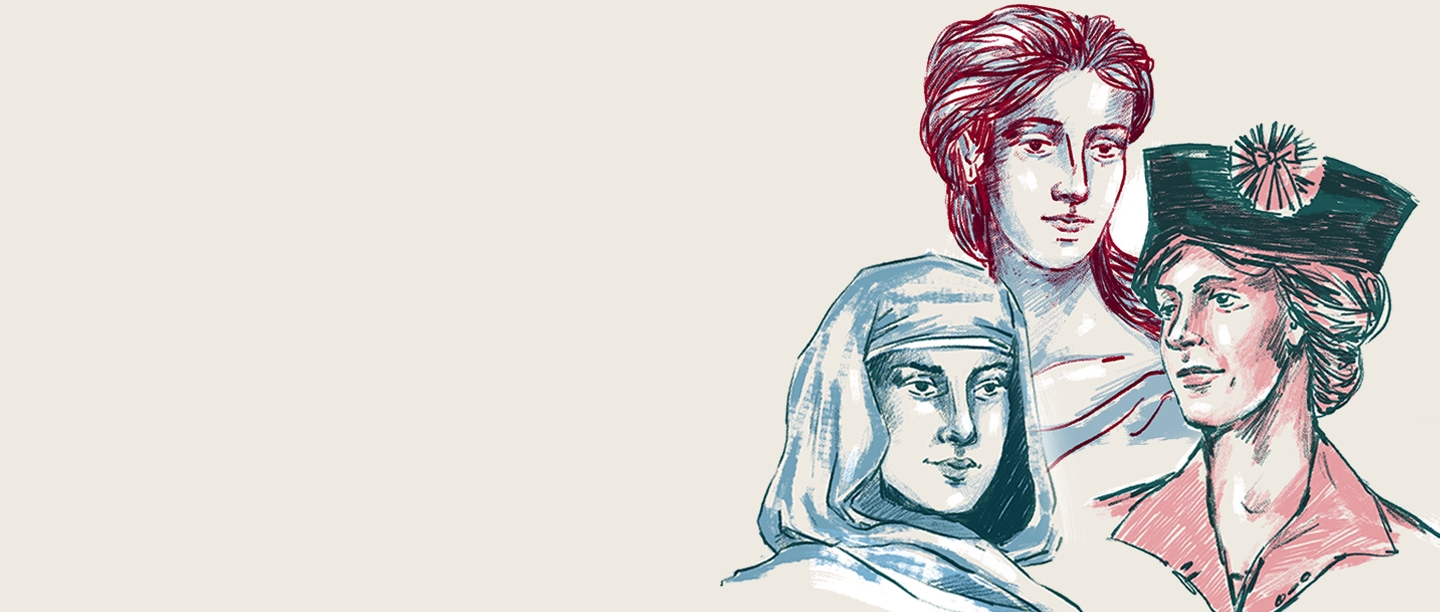 Women in History
From great medieval queens to nurses in the First World War, the role of women throughout English history has often been overlooked. Here we highlight some of their stories – not only the women who achieved high status and success, but also those who remain largely unnamed in history, and who have quietly shaped our way of life today.
Join the discussion and learn more on Twitter @englishheritage #WomensHistoryMonth
Women who tell our stories
In 2023 Women's History Month is celebrating 'Women Who Tell Our Stories'. This new theme encourages the recognition of women, past and present, who have been active in all forms of media and storytelling, devoting their lives and talents to producing art, pursuing truth, and reflecting the human condition decade after decade.
We are shining a spotlight on some of the women related to our sites, and recognised by our blue plaques scheme, who have told our stories through their achievements in literature, film, television and radio.
Untold Stories
Read about some of the women whose stories have slid under the radar. Their achievements – big and small – have made a significant contribution to our lives today, yet often go unrecognised in history.
Fighting for a cause
Discover some of the brave and determined women who fought valiantly for their cause in extremely challenging and sometimes perilous conditions. They fought for their families, their freedom and their rights in the face of exile, imprisonment or even death.
Discover more Women in history
Select the images below to learn about more inspiring women from history. All of them are closely linked with places looked after by English Heritage, or are commemorated in London by our blue plaques scheme.
NEW BLUE PLAQUES FOR WOMEN
Our ongoing 'plaques for women' campaign has seen a dramatic rise in the number of public nominations for women since it launched in 2016.

In 2023 over half of the new plaques to be unveiled will be dedicated to women. They include a plaque to Claudia Jones – dubbed 'the founding spirit of Notting Hill Carnival'. Other notable women to be honoured include suffragettes Emily Wilding Davison and Princess Sophia Duleep Singh; London's first female mayor of a London borough, Ada Salter; and Pre-Raphaelite model Marie Spartali Stillman.
The blue plaques scheme commemorates some of the most inspirational women from London's past. Read about their stories and track down the blue plaques marking their former London homes.
Discover more