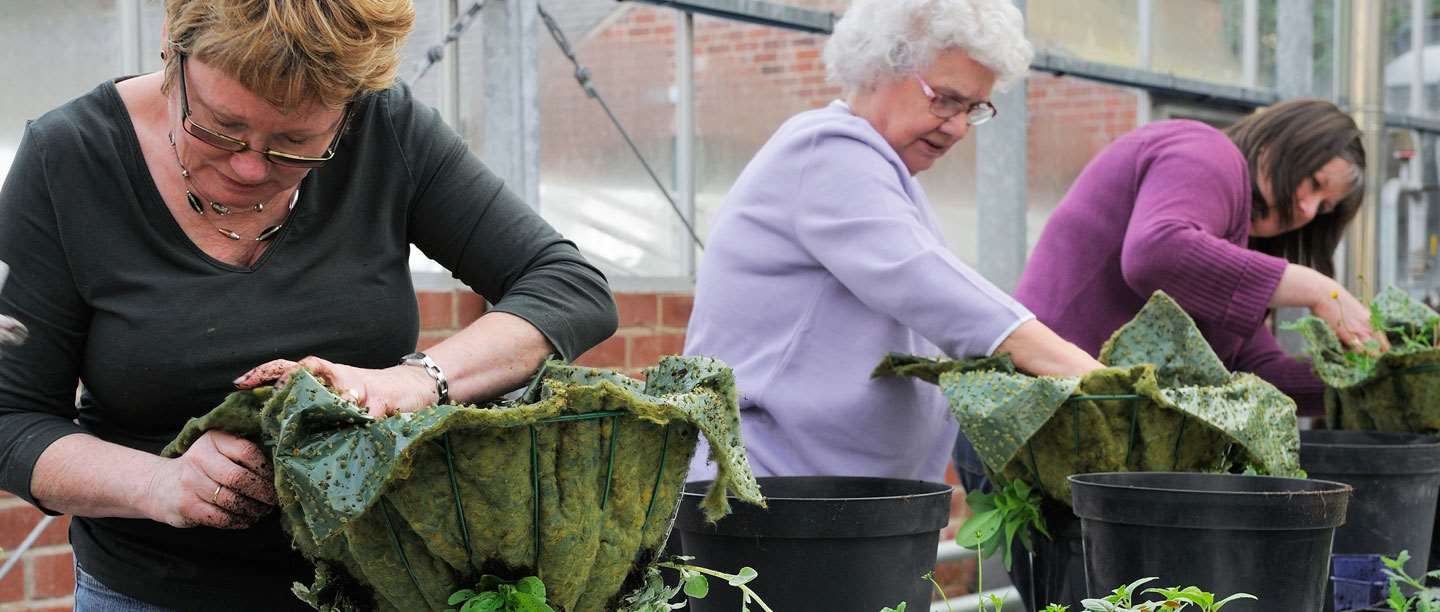 Members' Events
Unfortunately we can't hold any Member exclusive events at the moment owing to Covid-19 restrictions.
However, you can still visit our sites for free (click below to book a visit) and there's still lots of exclusive and behind-the-scenes stories to explore in your Members' Area.
We will update you when the situation changes, and we look forward to welcoming you back to meet our experts, enjoy special access to English Heritage sites and other fascinating locations, get the inside track on some of our work, and try out new skills in hands-on, Members-only workshops.
Make the most of your membership
As an English Heritage Member you can delve far deeper into our sites and other historic places around the country as our experts invite you behind the scenes. Enjoy exploring after hours, handling original artefacts, or learning exclusive insights on specialist walking tours of restricted-access areas.
With more than 200 Members-only events on throughout the year, across the country, it's just one more way to make the most of your membership with us.
All Members' Events have limited availability and must be booked in advance.
To book, call us on 0370 333 1183. Lines are open 8.30am - 5.30pm Monday - Friday and 9.00am - 5.00pm Saturday.
Discover a selection of upcoming Members' Events on our highlights calendar, and explore the full range by using our Members' Events Search.
Members' events FAQs
Find the answers to our frequently asked questions about the Members' Events programme.
Select the question you're interested in to expand the answer, and if there's anything else we can help with please get in touch at members.events@english-heritage.org.uk
Your Reviews
We love to hear your views - good or bad - and welcome your suggestions for future Members' Events and places or subjects which are of interest to you.

Send your feedback on a Members' Event you've attended by completing our Members' Event Feedback Survey.

"The guided tour at Southwick House was probably the best guided tour I have ever experienced and the guide in the underground tunnels was absolutely the right man for the job. Not an academic like his counterpart upstairs but very knowledgeable and enthusiastic. I learned a huge amount from both of them and I would highly recommend this particular event."

"The Draklow Tunnels afternoon was a great experience that I would thoroughly recommend. The Guide was excellent, so knowledgable and approachable and you could tell he really loved the project. I felt a bit like Indiana Jones exploring a place forgotten after the Cold War. I will definitely go again!"

"The Guide was quite outstanding in his attitude, knowledge of the subject and his marvelous ability to put this across to a wide range of members in the party. He made Cleeve Abbey come alive and recounted information from basic day-to-day grind to etherial and factual details which were textured with pathos and colour - thank you Michael and English Heritage."

"..The passion that the event leads pass on is always intoxicating...We were buzzing all the way back from Dover Castle to Birmingham."

"A wonderful experience given by a passionate historian who wanted to share her knowledge."

"It was EXCELLENT - our guide was interesting and informative and fun!"

"I was amazed at the time these experts gave to our small group. I felt really privileged to have taken part. I learned a great deal and really appreciate the work English Heritage is doing to save our historic buildings. A fabulous event we both thoroughly enjoyed thank you all very much."
Stay up to date
SUBSCRIBE TO OUR MEMBERS' E-NEWSLETTER
Sign up now to our Members' e-newsletters and stay up to date with the latest news and events in your area.
Sign up now