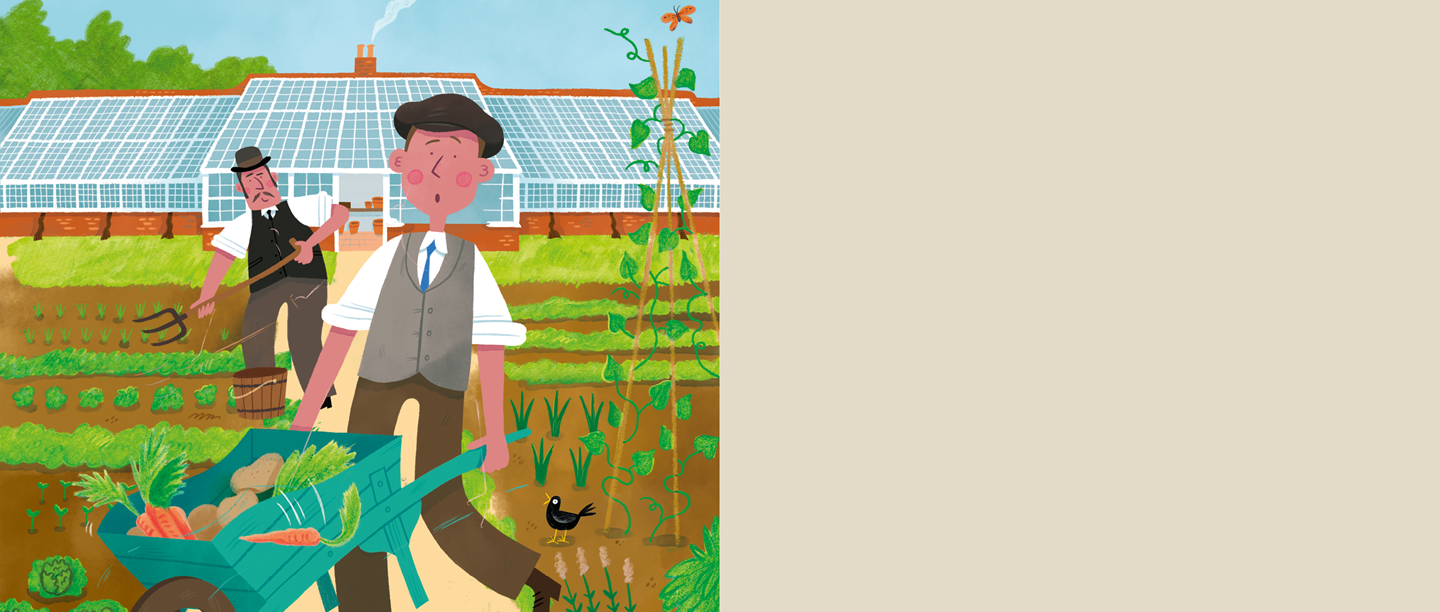 Kids' Area
Welcome to the kids' area, where you can learn about England's history. Within each historical period you can discover more about everyday life in the past, including real people from the rich and famous to the general population, our properties and key historical events. There are online magazines under each section, plus videos, activities, games, recipes and much more.
Jump into...
Virtual event: Learn to draw Queen Victoria and Prince Albert!
Join Wesley Robins, the illustrator of Kids Rule! magazine, in a fun, draw-along art class for the whole family!
In this virtual event, Wesley will show you how to draw Queen Victoria and Prince Albert. Then you'll get a chance to ask English Heritage historian Dr Andrew Hann your questions about this famous royal couple!
This virtual event is on Wednesday 1 June, at 4.00pm.
Register now!
Competition: design a perfect parterre for your chance to win a £100 goody bag!
Learn about some amazing examples of parterre gardens and then come up with a design of your own. Use your imagination to create the most spectacular parterre in history!
Enter now!
Spotlight on: Great Gardens
Explore our guide to gardens from history. Plus, make your own mini model of a monk's cell, find out about the honey bees at Battle Abbey, plant a monastic inspired herb garden and more!
Grow your historical knowledge!
TIMELINE OF ENGLAND'S HISTORY
Explore 500,000 years of the past with our expandable timeline, taking you on a whistlestop tour through some of the most famous moments in England's story. You'll meet emperors and conquerors, hear tales of fire and famine, discover inventors and adventurers, unearth prehistoric bones and come face to face with kings and queens.
Explore the timeline
THE KIDS RULE! History timeline posters
Travel down the riverbank and discover the changes each period brings, as you create your own mega-timeline of English history with our series of downloadable posters. Or, colour your own using our printable sheets.
Download your posters
COLLECT OUR POP BADGES!
As an exclusive offering for family members, kids can pick up one of our nifty pop badges every time you visit English Heritage sites. Plus, you can also pick up a lanyard to collect them on.
Make sure you keep a look out for the rare red pop badges!
Find out more
Listen to Kids Rule! magazine