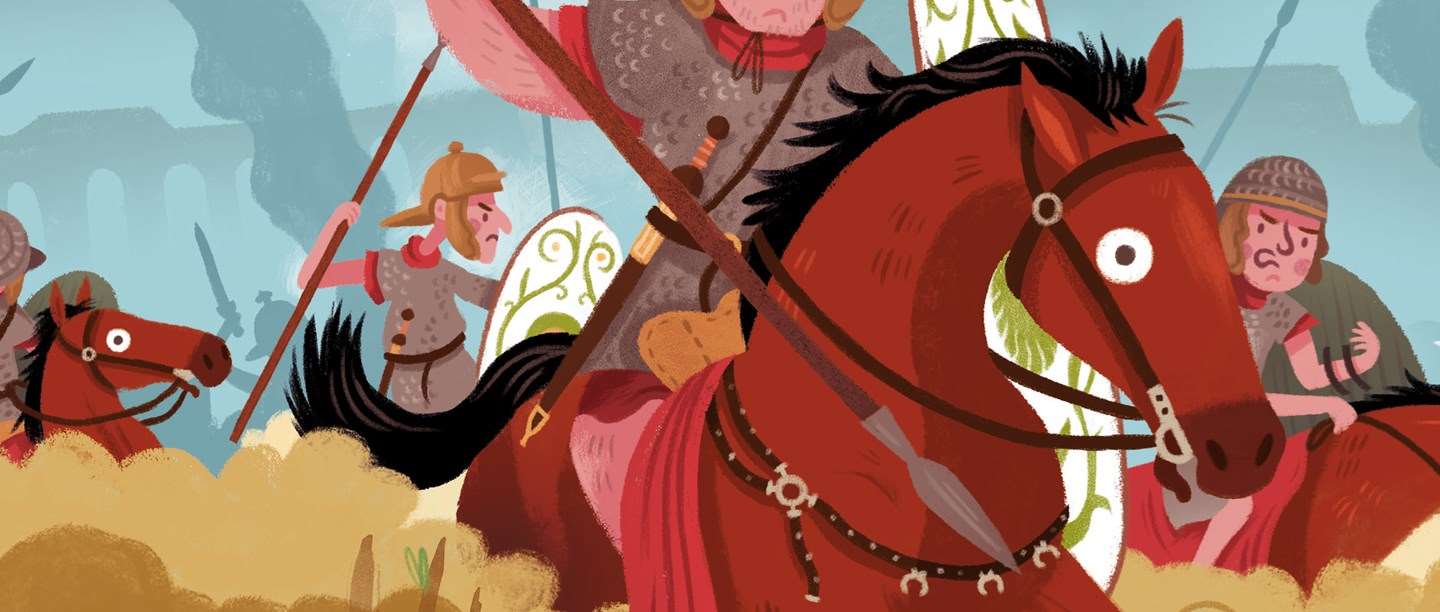 Kids Rule!
Welcome to Kids Rule! where you can learn about England's history. Within each period we delve into the real lives of people, from the rich and famous to the general population. Discover more about everyday life and our properties through fun facts, illustrated stories and games. There is a magazine under each section, as well as additional articles, videos, recipes, crafts, dressing up kits and other downloads.
Take a closer look at the Romans with these activities:
COMPETITION: DESIGN A ROMAN BROOCH FOR YOUR CHANCE TO WIN!
We're asking you to design a Roman brooch for your chance to win a cool goody bag of prizes worth £100 from our online shop. Click below to find out out how to enter.
Enter the competition
Spotlight on: The Romans
Explore our Kids Rule! guide to Roman England to learn more about the Roman Conquest, Hadrian's Wall and life in Roman England, with videos to watch, how-to guides and a downloadable dress up kit.
Explore Roman England
THE KIDS RULE! History timeline posters
Travel down the riverbank and discover the changes each period brings, as you create your own mega-timeline of English history with our series of downloadable posters. Or, colour your own using our printable sheets.
Download your posters