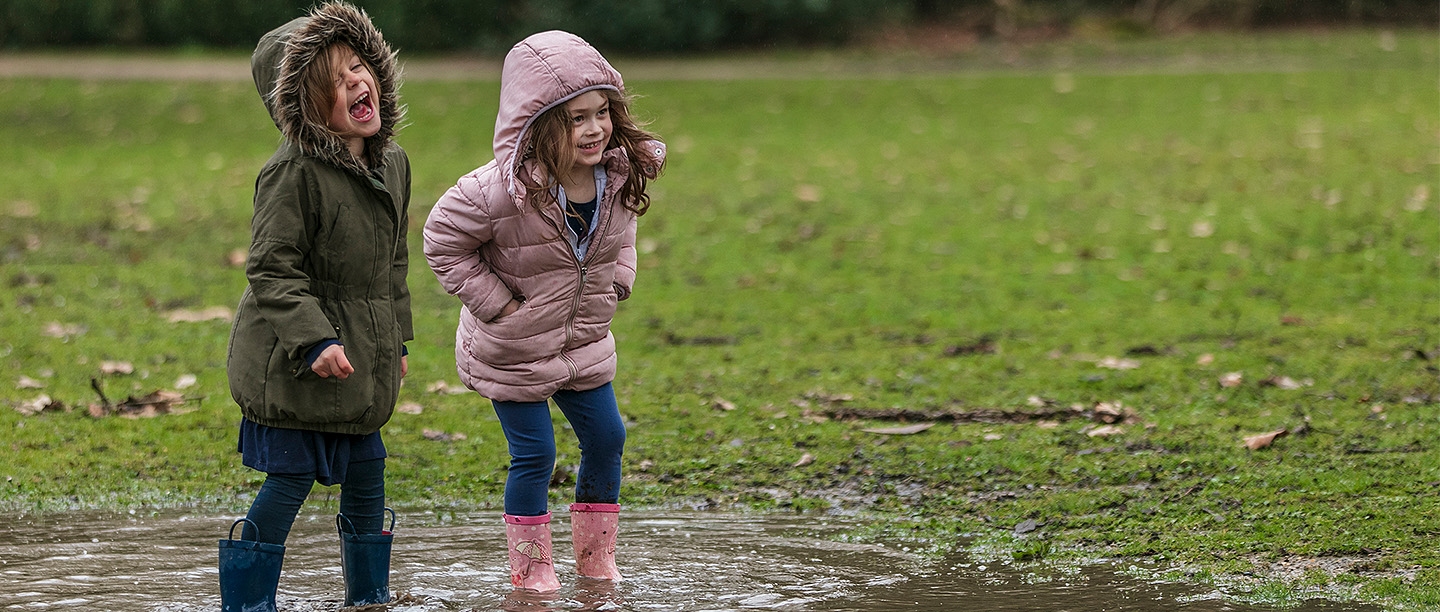 Things to Do on a Rainy Day
We have plenty of historic places in which the family can hide, play and enjoy a great day out, whatever the weather may have in store.
If you're looking for rainy day ideas, take at look at some of our favourite activities or check out the map of our rain-proof places.
You can also check the individual property pages of the sites you'd like to visit for the most up-to-date information.
See The Original Wellies
Home to the Duke of Wellington for 23 years, Walmer Castle hosts a number of fascinating indoor displays, including a pair of his original 'Wellington boots'.
Should the rain ease off during your visit, you can venture outside in your own wellies and enjoy the gardens, which are filled with all sorts of wild flora and fauna.
Visit Walmer Castle
Rain or Shine Stonehenge
The state of the art visitor centre at Stonehenge includes an exhibition of artefacts brought together for the first time, and interactive displays to learn about the history of this wonder of the prehistoric world. Don't miss the virtual 360-degree experience, letting you 'stand in the stones' as you are transported back in time.
Buses can take you from the visitor centre up to the stones themselves, so you can stay dry for as long as possible.
Visit Stonehenge
Get Hands-On At Bolsover Castle
On a clear day, Bolsover Castle's prime location atop a Derbyshire hillside offers stunning views across the Peak District, but if the heavens open families can head inside the Little Castle and Riding House to learn about 17th-century life with the hands-on exhibitions.
Visit Bolsover Castle
Explore the Home Of Charles Darwin
A fascinating and unique day out in Kent, Down House offers an insight into the life of the father of evolution theory, and weather-proof fun for all the family. Step inside the house and discover the very rooms in which Darwin's ideas formed the basis for pioneering biological science, even the study where 'On the Origin of Species' was written, still as it looked at the time. Kids will love the hands-on interactive exhibits on this one-of-a-kind day out.
Visit Down House
VIDEO: Historical games at Audley End
Kids Rule! TV presenter Esme Todd visits Audley End House and Gardens in Essex to try out some of the traditional games families have played there over the centuries, from football to backgammon.
Book tickets to visit Audley End House and Gardens