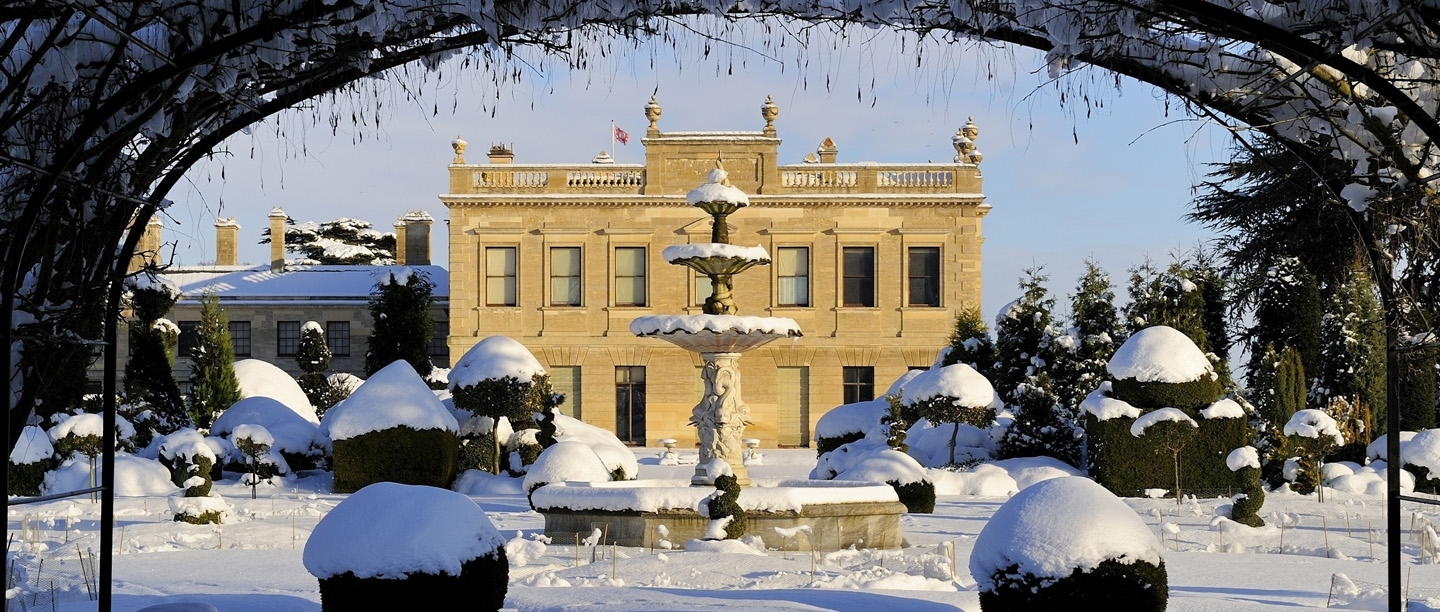 Top 5 Things To Do in February
This February, we've got plenty of ideas to help you to step into history.
Learn about historical cosmetics and recreate a royal beauty regime or prepare something special for the one you love on Valentine's Day. Read on to discover fascinating people, must-see properties and captivating videos.
1. Step back in time this half term
Fire up your family's imagination by delving into England's history, whatever the weather. Visit our sites for a fun-filled family half term and get fit for history with our exciting outdoor explorer quests.
Roam the historic grounds and gardens to find games and activities inspired by knights, Roman soldiers and ancient Olympians. Find out quirky facts, tackle playful puzzles and see if you've got what it takes to get moving like people from the past. There are many participating sites throughout the country to be discovered, including Whitby Abbey, Dover Castle and Wrest Park.
The days are starting to get lighter, the weather's getting a little warmer - it's time to get out and start exploring. With so many sites opening up for Spring, check out our 'Spotlight on the Places We Love' guide for inspiration and help for planning your visit.
Plan your visit
3. Learn about Historical Cosmetics
Explore what make-up can tell us about the people and places of our past, and learn how to create your own historical look at home.
Fashion historian Amber Butchart and makeup artist Rebecca Butterwoth explain how makeup has mirrored the evolution of England's rich social and political history, whilst recreating iconic looks through the ages, from Roman times to the 1940s. They explore the beauty regimes of Queen Elizabeth and Queen Victoria, offering a direct comparison of how cosmetics transformed during those times and what their subjects thought of their 'looks'.
Check out the podcast episode exploring the history of makeup if you'd like to find out which was their favourite episode to shoot and how they overcame the difficulties of re-creating some historical recipes and sourcing rare ingredients.
Watch on YouTube
5. Get animated about history
Learn more about history in a fun and engaging way with our animated History in a Nutshell series.
Find out about the quirkiness of medieval medicine! Medieval healers may have had what we'd consider some rather stunning misconceptions and an over reliance on blood -sucking leeches and studying urine. But they did recognise the importance of general healthy living, sleep, exercise and diet, and relied on herbal remedies with some truth to them, such as liquorice for colds and ginger for stomach-aches.
Discover more about the impact the Romans left upon Britain. They were talented builders, revolutionising the construction of many defensive forts and dwellings in towns such as York, London, Bath and Chester, offering new experience such as hotels, baths and even takeaways in these new hubs for businesses and leisure. Learn about the Romans' new farming methods, the foods they brought with them, changes in medicine and art materials, as well as roads, of course.
With fascinating videos on everything from witches to the Industrial Revolution, find out more with History in a Nutshell.
Watch on YouTube