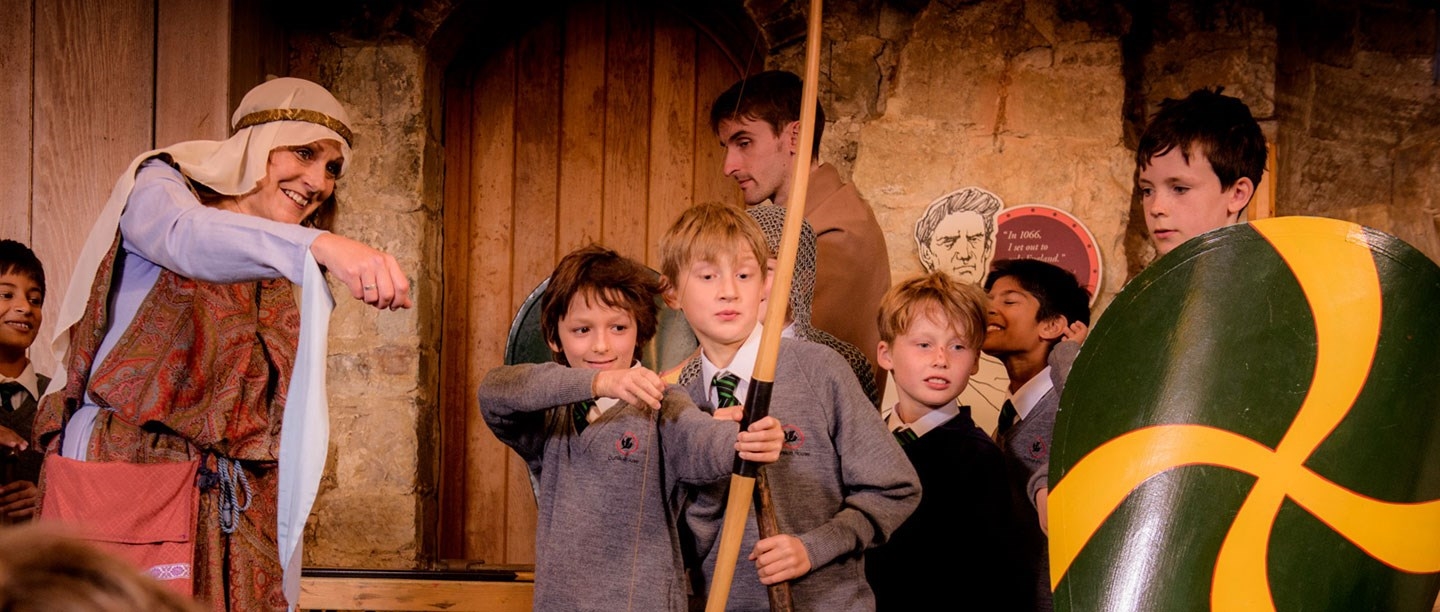 Volunteering: Allison's Story
Volunteer Allison shares her experience of helping to bring history to life for young people at Battle Abbey.
How It All Began
When I moved to Hastings with my family six years ago, I was out of work and bored. I've always loved history and had dreams in my younger years of being a teacher. Once we had settled into our new home, I made visits to Battle Abbey a regular activity, as I have been a member of English Heritage for as long as I can remember.
When I found out that volunteers were needed to deliver education sessions at Battle Abbey, I was very quick to respond as it sounded like the perfect opportunity for me! Not knowing exactly what I was letting myself in for, I tentatively went along for a meeting with the current staff and volunteers and that was it, I was hooked!
Each Day is Different
The role involves dressing up, telling stories, handling weapons, working with children and meeting new people - what's not to like? Bringing 1066 to life for the children is a wonderful experience, especially with this year being the 950th anniversary of the Battle of Hastings. The Discovery Visits are an ideal way for children to learn whilst having fun. They become completely immersed in the experience and their imaginations really come to life.
Getting Hands-On with History
I get a real buzz from volunteering at Battle Abbey; each new Discovery Visit for a school group is in fact a new discovery for me. I am always learning something new and seeing the students' enthusiasm during the sessions is so rewarding. The Discovery Visit gives them a taste which encourages them to want to learn more and ask questions - they always seem to be most interested in the toilets and gore though… The teachers always say that the children have learned something new, which shows how visiting the site and doing a Discovery Visit enriches the students' learning - they get to stand in the place where history happened!
We always end our Discovery Visits by asking two questions: "have you learned anything new?" and "have you enjoyed yourselves?" If we are deafened by the response, then we've done our job well and can hand dozens of very excited children, bursting with new knowledge back to their teachers, to continue their adventure into their heritage.
Ways to Volunteer

Whether it's helping to plant bulbs in formal gardens or answering questions from curious visitors, there are a huge range of roles available

Why Volunteer?

From meeting people to learning new skills, find out why over 2000 people already volunteer with English Heritage