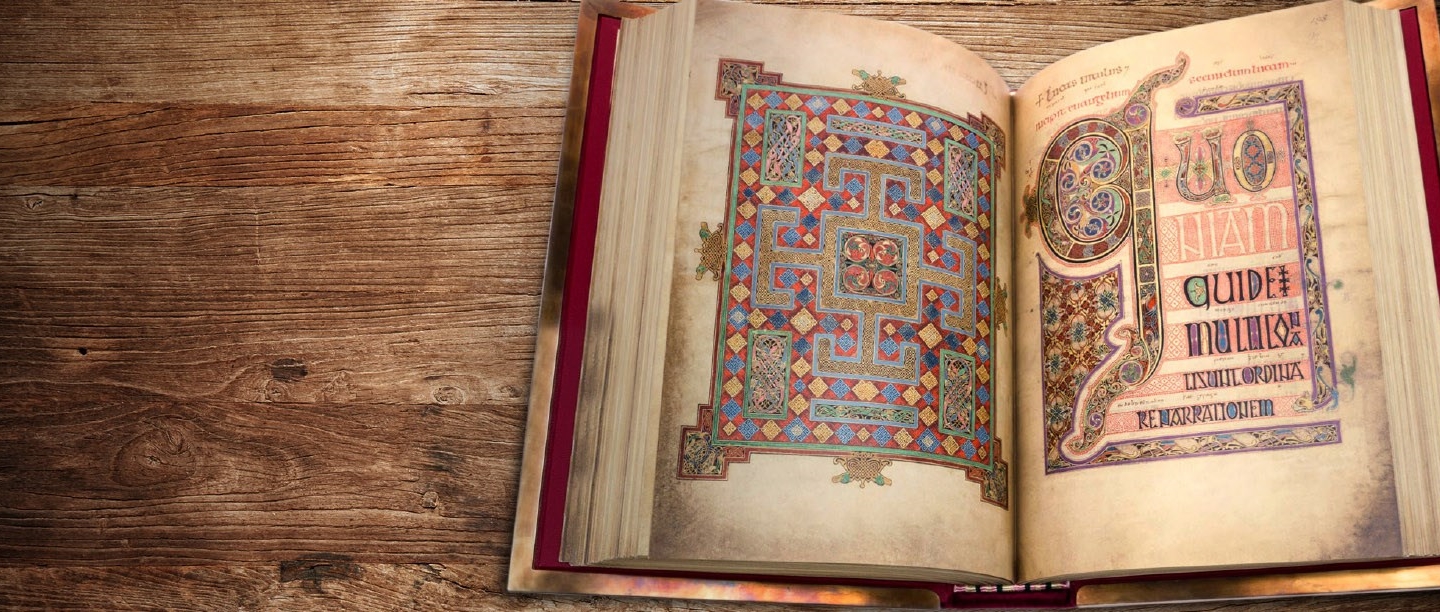 Design your own Illuminated Initials
Just like the illuminated letters that feature in the manuscripts created by medieval monks and nuns, here's how to design your own beautiful illuminated initials!
Scroll down to discover more about these decorative letters and then have a go at designing your own.
WHAT IS AN ILLUMINATION?
During the Middle Ages all books were handmade works of art. These manuscripts were often beautifully illustrated, with gold or silver leaf used to reflect light on the page. The word illumination, meaning 'to light up', is used to describe this decoration on the pages of a book.
An illuminated letter was usually the first letter of a page. These were large and colourful, with areas in gold, while the rest of the text was black. The images used to illustrate the letters included animals, plants and mythical creatures.
WHO MADE THEM?
The illuminated manuscripts were created in monasteries by monks or nuns and there were usually three people involved. These were the parchmenter, who prepared calf or sheep skins to be used for the pages of the book; the scribe, who wrote the words on to each page; and the illuminator, who created the decorated letters.
The illuminator would start by making a rough sketch and then outline that with pen. The gold leaf was added first, followed by the other colours. These beautiful illustrations helped to show the importance of the manuscript they decorated. One of the most famous medieval manuscripts is the Lindisfarne Gospels, which was made around AD700 at Lindisfarne Priory on Holy Island in Northumberland.
Design your own
Now it's your turn to have a go at illuminating your initials! The more colourful and beautiful the better. Here's what you'll need:
A square piece of paper, measuring around 18cm x 18cm
A pencil to sketch out your design
A theme you will use to decorate your letters - this could be animals (like your pets), plants and flowers, or even a mythical beast!
A black felt-tip pen, coloured pencils or felt-tip pens, and a gold crayon or pen
First sketch out your big letter design (make it as big as possible), before drawing around the outline with black pen and colouring it in. You could add a colourful background and border around the page too!