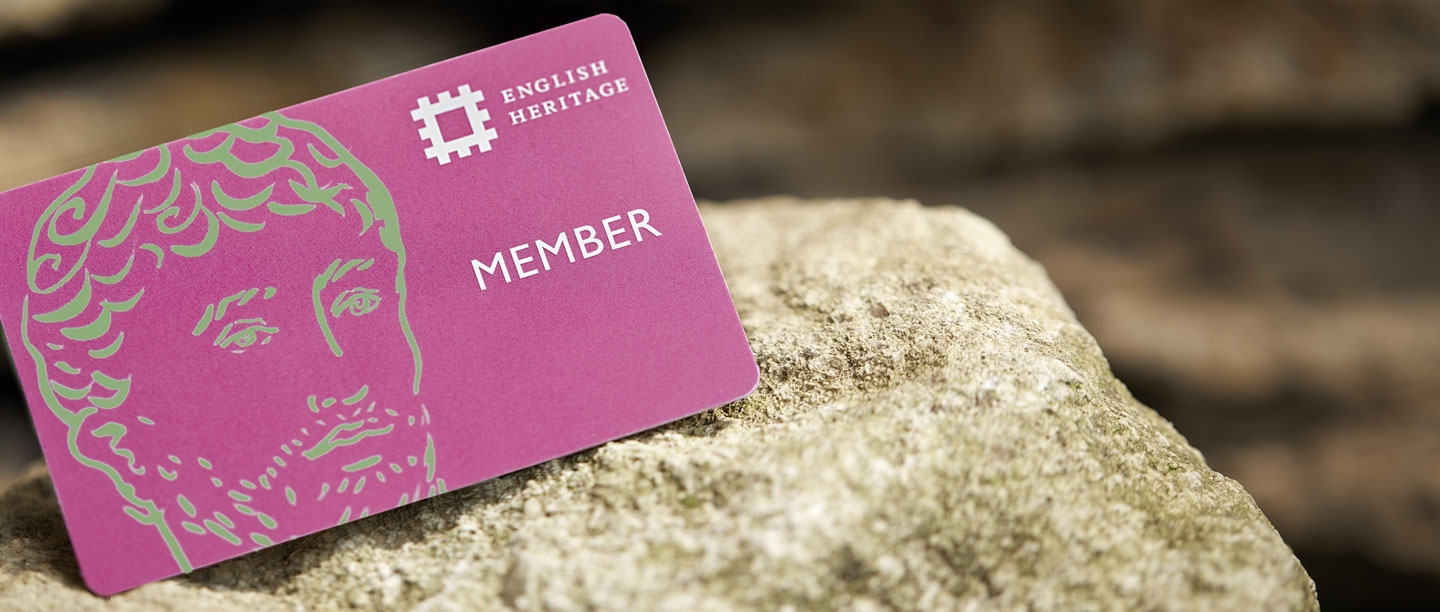 Manage my membership
Use our quick online forms to manage your membership:
Renew your membership
Renewing your membership online could not be easier, just make sure you have your membership number and payment card to hand.
Renew Now
How should we keep in touch?
We want to make sure that you are always able to make the most of your membership and to keep you up to date on all the exciting news and offers through our weekly Members' newsletter and Members' Rewards emails.
We've recently made some changes that give you the chance to tell us exactly how you would like hear from us.
Fill in the form
Change your address
Update your contact details if you have recently moved, or intend to move in the near future, with our online form.
Change your address
Request a replacement card
If you need new membership cards simply fill in your details on our online form and we'll send them out to you within 14 days.
Log in to request a new card
Request a parking sticker
English Heritage Members can now enjoy free parking at most of our sites by displaying a valid car parking sticker in their vehicle. Stickers should be received with the handbook/membership pack but if lost or damaged can be requested online.
Log in to request a sticker
Change your membership
Let us know if you would like to change your membership category, add or remove anyone from your membership, or change any other details of your membership, with our Change Membership form.
Change your membership form
Sign up for gift aid
Sign up for the Gift Aid scheme to give us permission to reclaim tax paid on your membership or donations, increasing the value of your gift by 25p for every £1 you give us, at no cost to you. Registering is so easy - and it only takes a few minutes to fill in our online form. To find out more about the scheme read our Gift Aid FAQs.
Sign up to Gift Aid
Contact membership enquiries
If you have a general enquiry about your membership please contact us via our online form.
Log in to Contact Membership
Get in touch
Members' Area help

Find answers to your questions about the Members' Area and how to use all the features.

Contact Us

If you're having problems logging in or registering for the Members' Area, fill in this quick form to let us know and we'll get back to you as soon as we can.

Give us a call

Call our Membership Team on

0370 333 1181.

Lines open Mon–Sat, 9.00am–5.00pm.