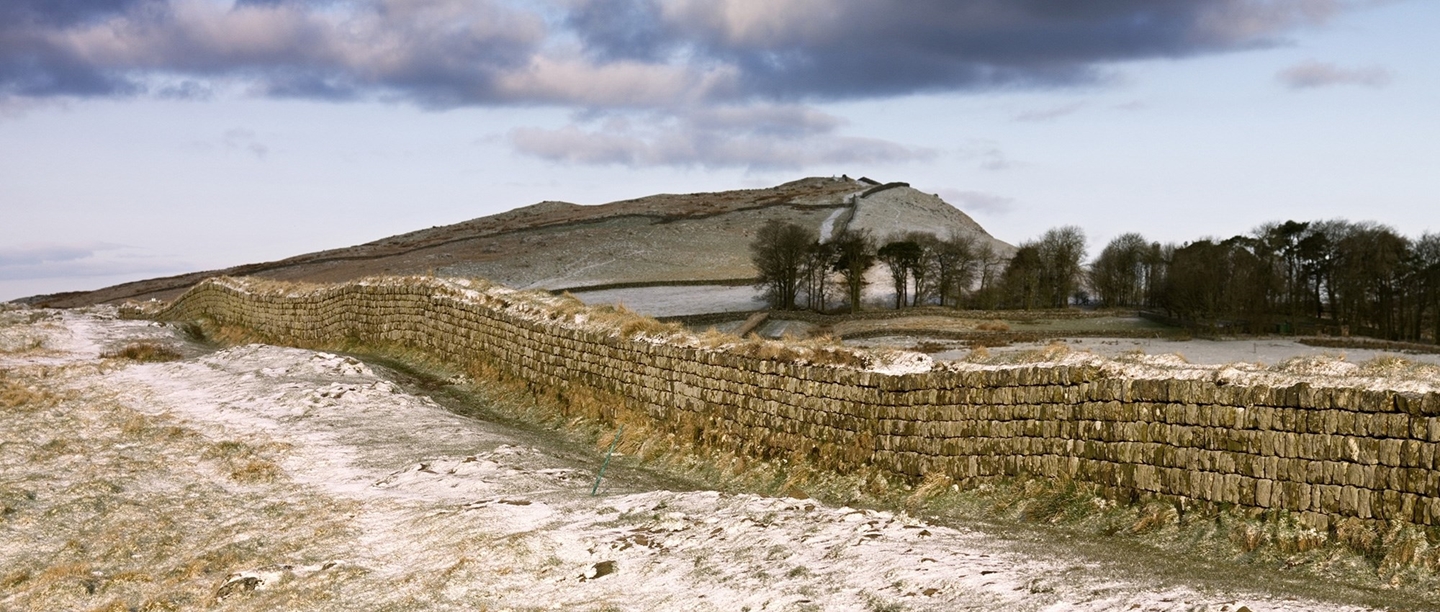 Spotlight on: Hadrian's Wall
Marching 73 miles across the north of England, Hadrian's Wall is the former frontier of the Roman Empire and offers all sorts of opportunities for exploration.
Discover treasure hoardes of exquisite objects, see how our ancestors lived in the remains of barracks and bathhouses, and walk along sections of the Wall itself through some of the wildest and most dramatic country in England.
Which Bit of Hadrian's Wall Should You Visit?
Housesteads Roman Fort - Once known as Vercovicium, this incredibly complete fort is set high on an escarpment with amazing views over the landscape. There's also an interactive museum and a mini cinema to take you on a journey through time.
Corbridge Roman Town - Not all the sites on Hadrian's Wall were heavily guarded fortresses. Visit the largest collection of Hadrian's Wall artefacts which includes over 34,000 fascinating objects.
Chesters Roman Fort and Museum - Explore a riverside bath house and cavalry fort, discover the 'saviour of the Wall' John Clayton and stop off for afternoon tea in the Chesters Tearoom.
Birdoswald Roman Fort - The perfect place to see the longest continuous remaining stretch of Hadrian's Wall, and features like mile castles and signalling towers which would have been built along it, within a short walk of the fort itself.
Explore Hadrian's Wall
Did You Know?
Hadrian's Wall was manned by auxiliaries who came from practically every province in the Roman Empire except Britain. Roman troops were all multilingual as they required a working knowledge of Latin and the language of the indigenous people who lived either side of the frontier, as well as their native tongue.
discover the history of Hadrian's Wall
Days out with Dogs

Plan a great day out at an English Heritage property with your dog - discover our dog-friendly sites around the country and bring your canine companion along for the day.

What's On?

Whether you want to make the most of your membership at one of our exclusive events or are planning a day out for the family, find out what's on near you.

Roman inspired makeup tutorial

Discover how cosmetics from the Roman Empire literally changed the face of Britain in the 3rd century in our latest history inspired makeup tutorial.