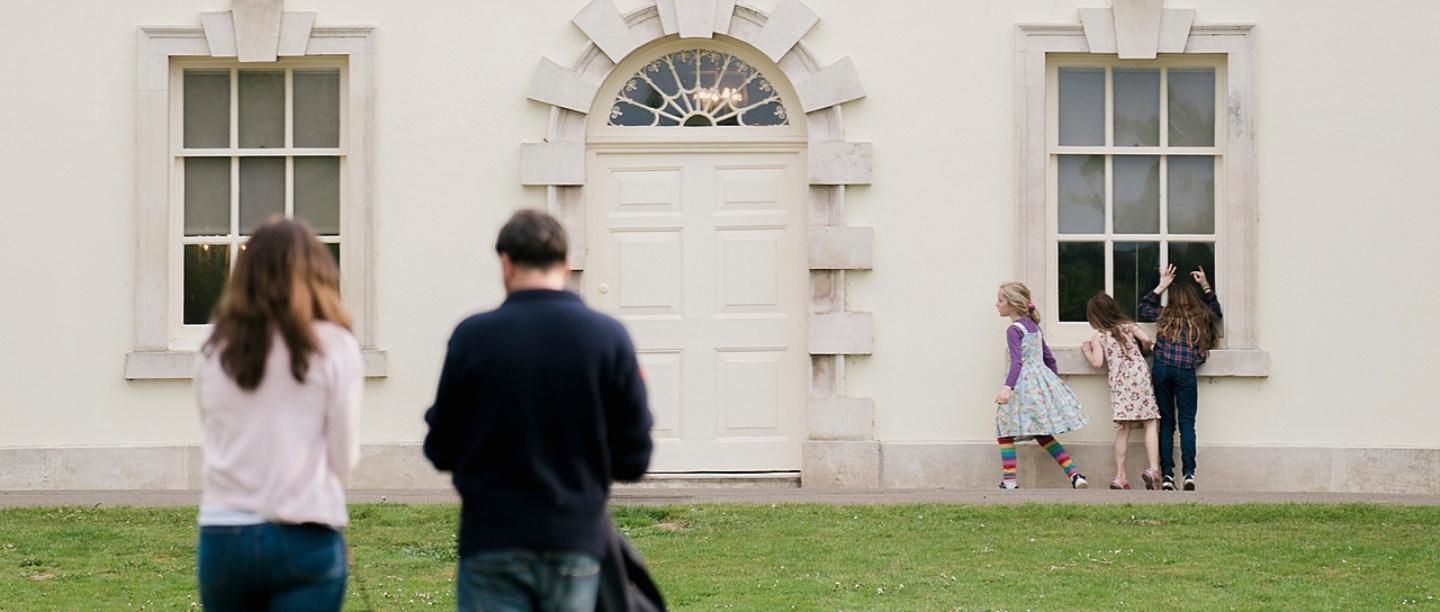 Things to See and Do
Discover Marble Hill's idyllic riverside parkland and visit the beautiful Palladian villa within the grounds. The house has recently unveiled conservation works and is free to enter from Wednesday to Sunday, April to October. Explore our gorgeous grounds with friends and family, top up your energy in our recently refurbished cafe and let the kids run, jump and play in our fun play area. You could even join us at one of our fantastic community events from historical talks to our walking group.
A taste of Georgian Life
We welcome you to step through the doors of Henrietta Howard's home at Marble Hill to discover a taste of Georgian life. The Marble Hill Revived Project has conserved and restored the house at Marble Hill to allow it to be open to the public, for free, five days a week for seven months of the year.
Our new interpretation has re-animated the house with tales of the vibrant cast of characters around Henrietta, from family members to visitors to pet dogs. We look forward to welcoming
Who lived at Marble Hill?
Henrietta Howard (1689–1767) was a remarkable woman who overcame personal adversity to become one of the most liked ladies of the royal court of George II and a central figure in the 'Twickenham set'.
Henrietta built Marble Hill as a retreat from court life. Discover her fascinating story as you explore her home on the bank of the Thames.
Explore acres of parklands
Enjoy a stroll through 66 acres of idyllic parklands or take the time to unwind with beautiful spots to relax with a picnic or a good book. Our glorious green space is also great for dog walks and family days out in the fresh air.
Visitors will also be able to see our restoration project first-hand as Henrietta Howard's gardens are carefully restored as part of our Marble Hill Revived project.
Discover more about our Revived project
Feeling peckish?
Top up your energy after a walk around the park and head to our newly refurbished cafe. Enjoy a tasty treat from our delicious menu with many ingredients sourced from our very own Kitchen Garden. Whether you're after a hot drink, scrumptious cake or delectable sandwich and soup, our cafe is the perfect place to refuel on a visit to the park.
Your four legged friends can join you on leads outside and in our designated dog area.
Let off steam
Spend time together as a family and explore and play in our extensive outdoor space. Let the kids have an adventure of their own in our fun play area, complete with its very own mini trampoline, climbing area and willow tunnel to discover.
See our family guide
Take part in events
Get your diary at the ready and take a look at our wide range of community events. From talks exploring Marble Hill's fascinating history and incredible landscape, to walking groups, hands-on workshops, performances and fun activities specifically for kids, there's something for everyone to enjoy.
Our events programme has been made possible by funding from the National Lottery Heritage Fund.
See what's On