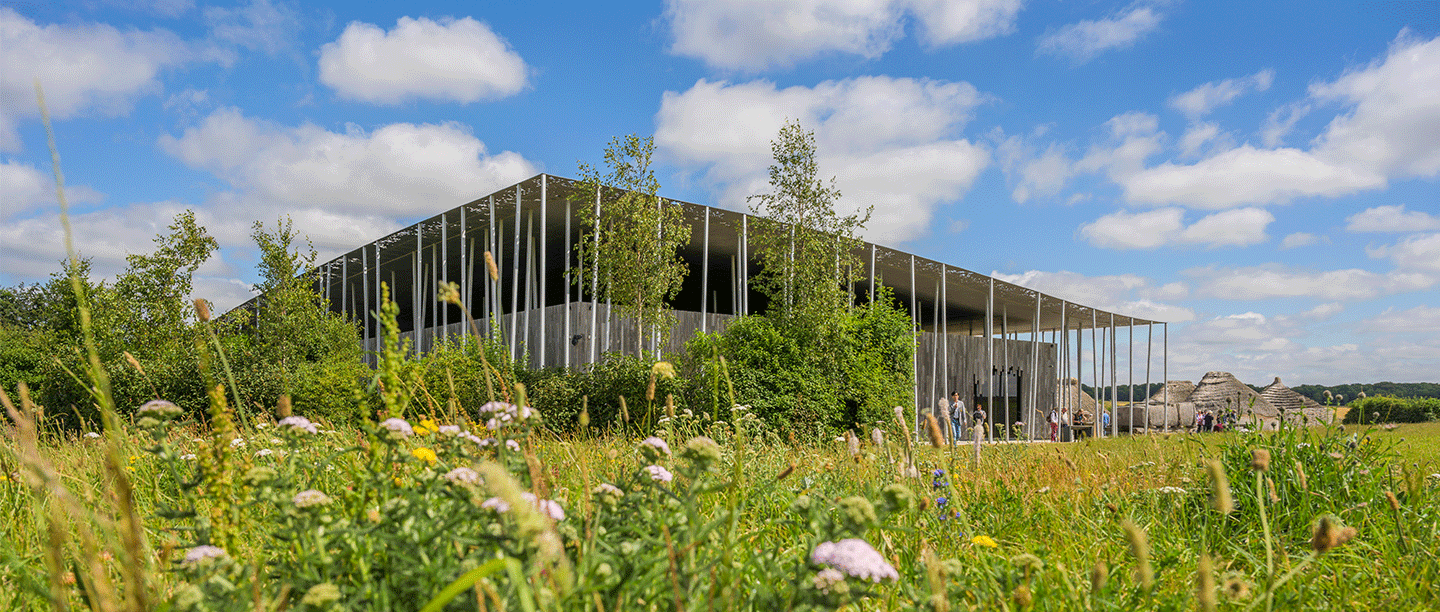 visitor centre
Stonehenge Visitor Centre welcomes you with a cafe, ticket office, shop, car and coach park, a museum displaying priceless loans from Salisbury Museum and Wiltshire Museum and a changing special exhibition featuring collections which have recently included contemporary art, photographs, Stonehenge bric-a-brac and archaeological treasures from museums around the world.
Stonehenge exhibition

Over 250 archaeological objects and treasures discovered in the landscape, are on display, ranging from jewellery, pottery and tools to ancient human remains.

Special Exhibition: Your Stonehenge 150 years of personal photos

A wonderful collection of personal holiday snaps that give a fascinating insight into how people's visits to Stonehenge have changed.

360' experience

Watch the seasons pass and take a trip through time with our incredible audio-visual 360 degree view from inside the stones.

Neolithic Houses

Walk amongst our Neolithic houses to imagine how people lived 4,500 years ago.

Food & Drink

Soups, sandwiches, cornish pasties and sweet treats including our famous rock cakes, catering for most dietary requirements including gluten free and vegan.

Shop

Browse a wide range of souvenirs, clothing, books and gifts to provide memories of your visit, many made in the UK exclusively for Stonehenge. Why not browse our online shop before your visit?