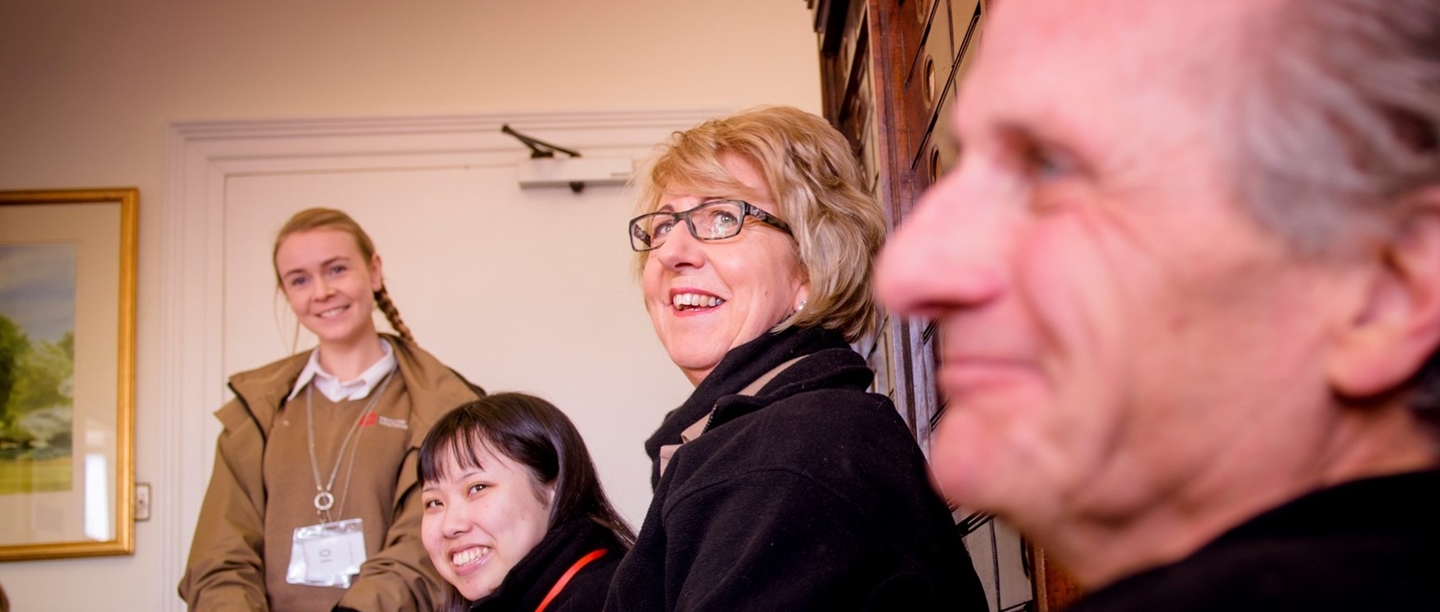 Why Volunteer With Us
As an English Heritage volunteer, you'll be part of a large, friendly team of people who share a passion for our wonderful sites and their stories. You'll have a chance to learn new skills and share your own ideas; get to know amazing places; receive valuable work experience, training and support; and make new contacts and friends.
So whether you want to pursue a career in heritage, or just want to meet new people and indulge your passion, we want to hear from you!
What will we do for you?
Our volunteers are an integral part of the English Heritage team, and we want everyone's experience to be as welcoming and enjoyable as possible.
Our Volunteering Policy sets out our commitments to volunteers and acknowledges the value of volunteering not just to our day-to-day operations, but to our purpose, our values and our strategic priorities. It recognises the roles, rights and responsibilities of volunteers, and is designed to help ensure the quality of our volunteering programme and the activities carried out by volunteers.
We promise these things and to:
treat volunteers with fairness and respect
foster an inclusive, welcoming culture
support volunteers to be themselves, without fear of exclusion, discrimination or prejudice
make sure that volunteer roles are as fulfilling as possible
offer opportunities for personal development
make reasonable adjustments for volunteers with additional need
always recognise that volunteering is optional, and based on a mutually beneficial relationship of trust, respect and shared understanding
never enforce attendance or set a minimum time contribution, except for essential training or short-term time-bound project work
ensure employees work positively with volunteers and involve them in their work where appropriate
reimburse volunteers for eligible travel and necessary out-of-pocket expenses
provide inductions, relevant role-specific training and ongoing support from named volunteer managers
to recognise the contribution volunteers make and show appreciation for all they do for us.