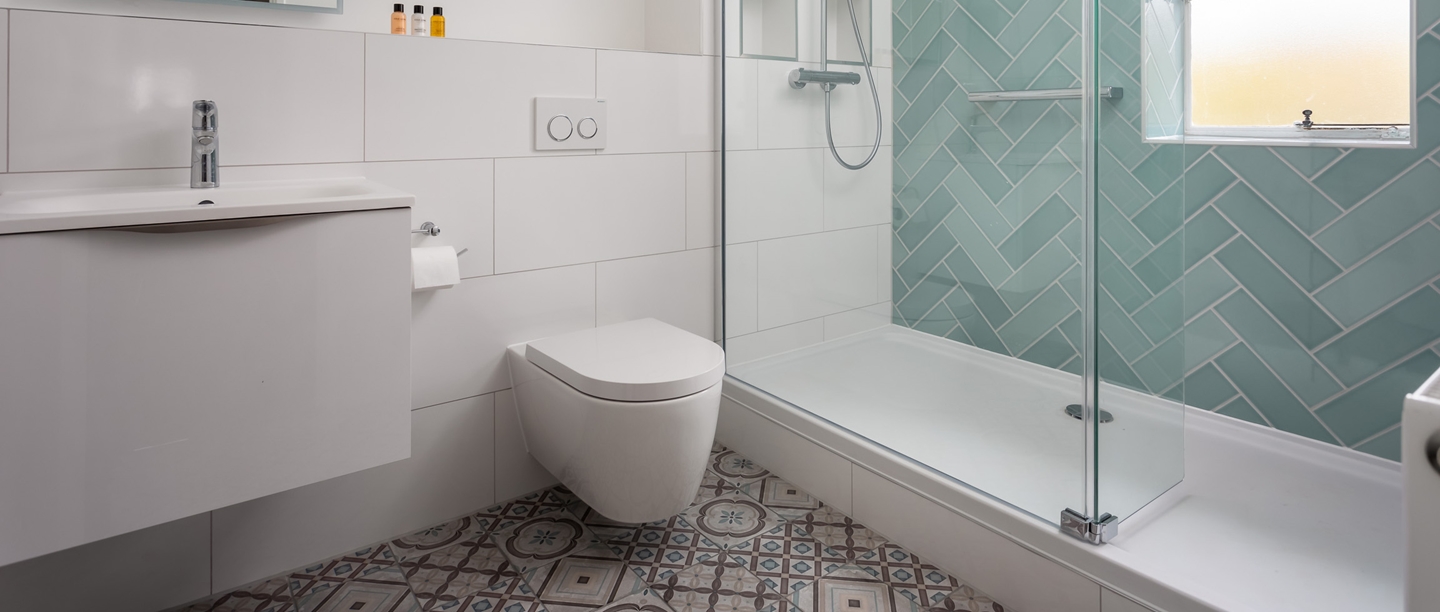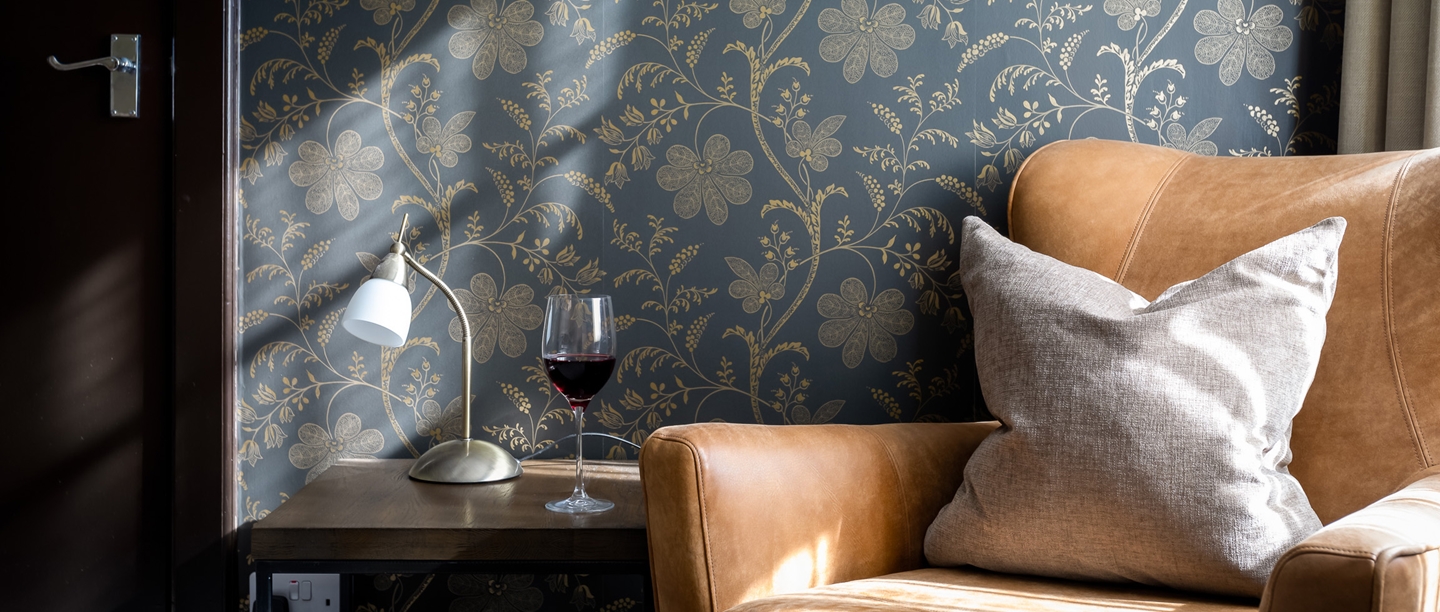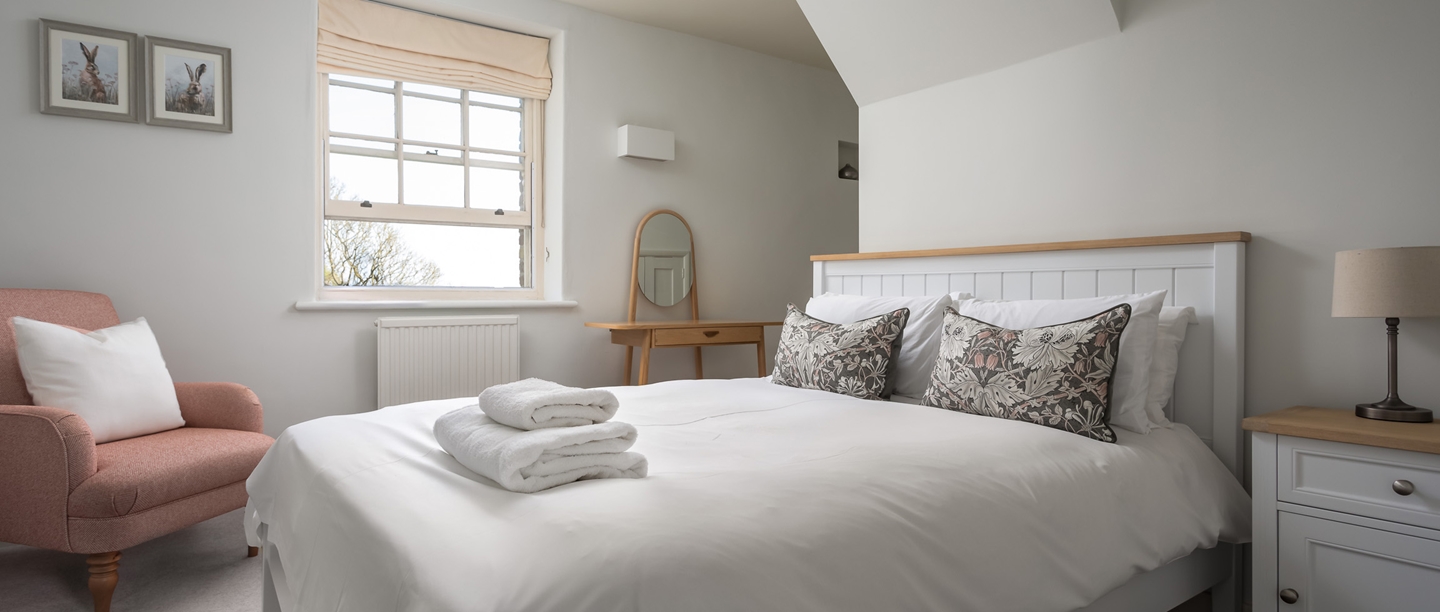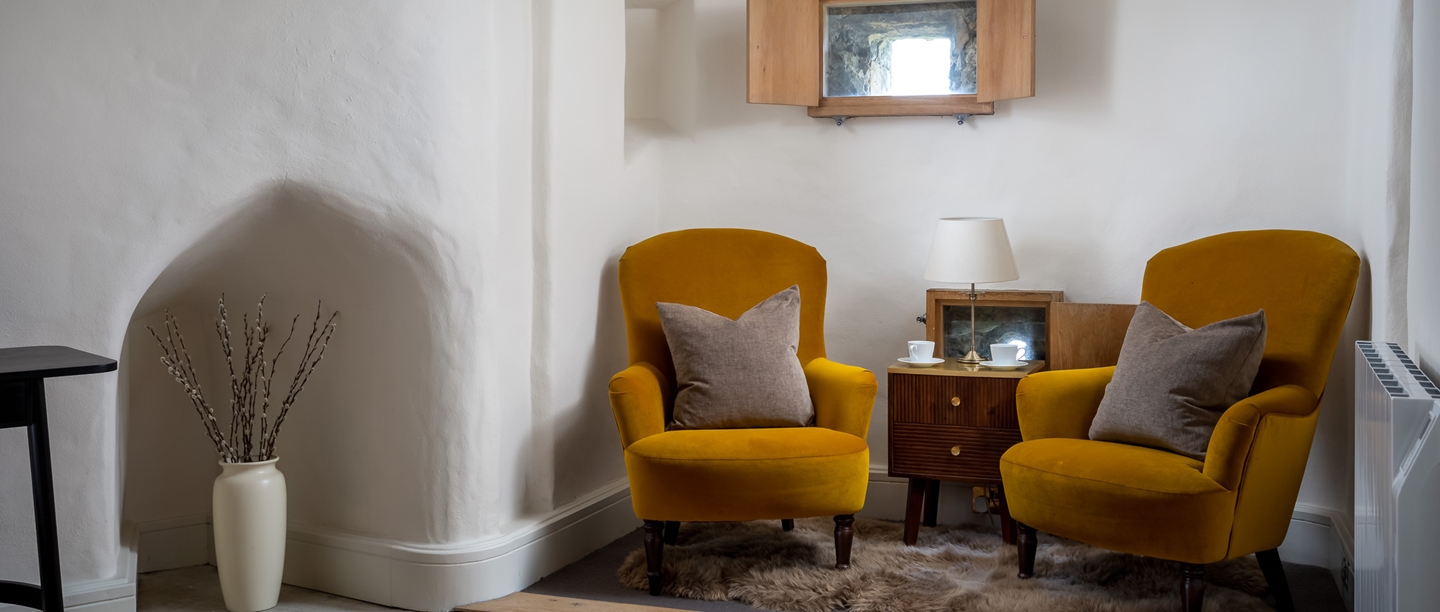 Refurbishing our Holiday Cottages
Incorporating beautiful designs, splashes of bold colours, modern touches and made-to-last furniture, be sure to take a look at our refurbished holiday cottages.
Our much-loved holiday cottages are being transformed with stylish interiors and brand new kitchens and bathrooms.
We're working with Home Design Stylists and Partners from across John Lewis to pick out timeless pieces, state-of-the-art appliances and furniture that's been built to last. From William Morris wallpapers to Nespresso machines and slide and hide oven doors, and from smart TVs to luxurious sofas, the refurbished cottages combine trends and tech with playful nods to the past – making them the perfect places for relaxing, stress-free holidays.
So far we've refurbished eight of our twenty cottages. Check out the changes and find inspiration for your next holiday in history.
Cambridge Lodge at Audley End House
This former Victorian gatehouse to one of England's finest stately homes, Audley End House, has been transformed into a stylish modern holiday cottage whilst keeping the historic elements such as the solid wood front door, greeting you during your stay. The floral print wallpapers compliment the award winning gardens, whilst the blue tones throughout the cottage continue the flow of the River Cam seen from the lawns of the house.
Visit Cambridge Lodge
The Sergeant Major's House at Dover Castle
Once the home to the regimental Sergeant Major of the garrison who were based at Dover Castle, The Sergeant Major's House is one of the largest holiday cottages in our portfolio. Complete with a cinema room and table tennis in the basement, and a large private garden within the castle's Western Outer Curtain Wall, there's plenty of space for the whole party to play, relax and enjoy.
Visit The Sergeant Major's House
The Garden Cottage at Walmer Castle
The Garden Cottage is a delightful two bed holiday cottage with a stylish kitchen and dining room, and with a downstairs WC and both an en suite and family bathroom, this makes an ideal cottage for families. With rooms on the ground and first floor, the apartment has incredible views of both Walmer Castle's walled garden and the castle itself.
Visit The Garden Cottage
Peverell's Tower at Dover Castle
High within the walls of Dover Castle, this 13th century tower hosts our one-bedroomed holiday cottage, Peverell's Tower, comfortably suiting two people. With panoramic views from your very own rooftop terrace and outdoor seating for early morning coffee within the charming courtyard, Peverell's Tower is ideal for a romantic couples retreat.
Visit Peverell's Tower
Gardener's House at Wrest Park
Gardener's House is a three-bedroom holiday cottage that comfortably sleeps six people, plus it has a sofa bed for two extra guests – ideal for larger groups and families. Highlights include a private garden with outdoor seating and a BBQ, a cosy snug for relaxation, beautiful patterned walls and soft furnishings with bold colours, and a utility room to store those muddy boots after a day of exploring.
Visit Gardener's House
The Greenhouse Apartment at Walmer Castle
Located directly above Walmer Castle's greenhouse, it's situated in an ideal location of the site for incredible views of the castle and garden below. The Greenhouse Apartment sits across one level, accessed by a flight of stairs. With large bedrooms and living room, this holiday cottage is ideal for a family adventure.
Visit The Greenhouse Apartment
Pool House at Witley Court
Soak up the sun and tranquillity in your own private garden, perfectly set with ample outdoor seating. With a snug and a lounge for relaxing and social gathering, and a large separate dining room off from the kitchen, this spacious four-bedroom house offers a unique stay for families and large groups. Sitting within the grounds of Witley Court, there's much to explore and discover throughout your stay.
Visit Pool House
We wanted to highlight the beautiful, unique elements within each property and also consider the features of each historical site to create a fresh contemporary twist on elegant and timeless designs.
Heather Kinner, a Home Design Stylist for John Lewis & Partners
Book your next holiday

By staying at one of our holiday cottages, you will be playing your part in giving England's heritage a future. Discover your next holiday now.

General Enquiries

Have a question about your booking? Email us at holidaycottages@english-heritage.org.uk or call our bookings team on 0370 333 1181.

Newsletter Sign Up

Sign up to our monthly e-newsletter to get the latest news and offers.