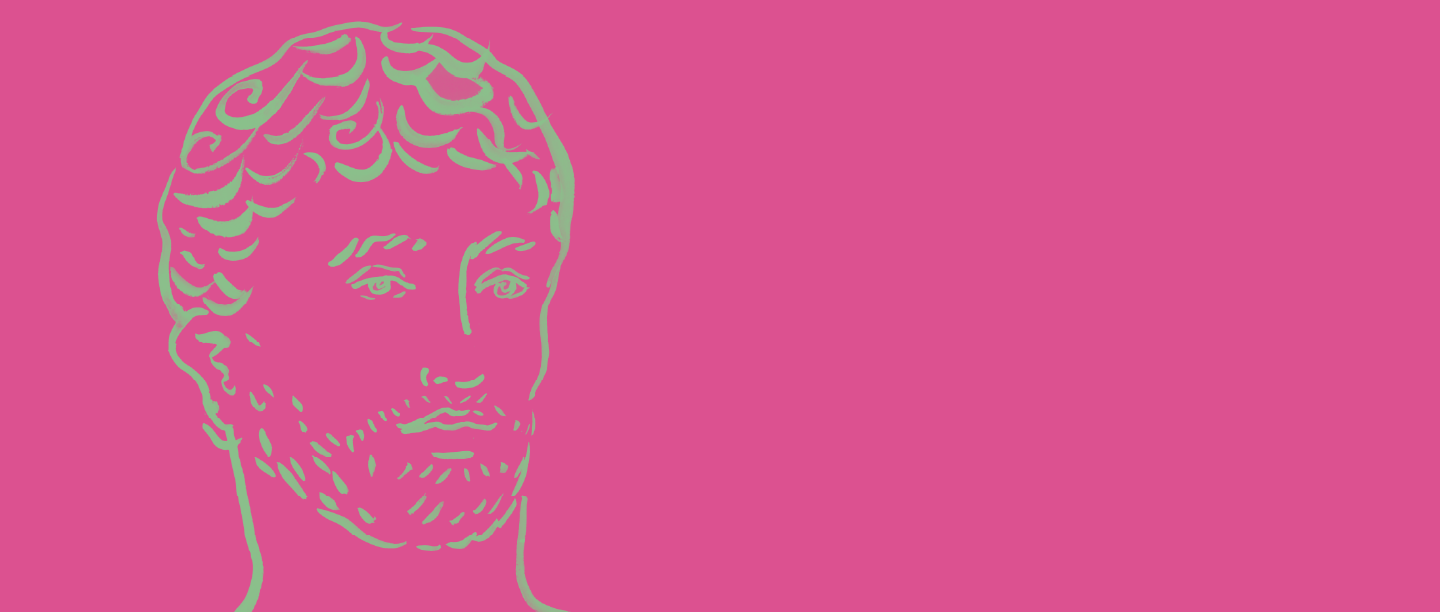 The Romans
English Heritage cares for over 50 sites where you can discover the secrets and stories of Roman Britain. From luxury villas and rugged forts, to the towns along Hadrian's Wall, our collections are packed with fascinating Roman artefacts.
2022 marks the 1900th anniversary of the creation of Hadrian's Wall. We're celebrating the occasion with a range of Roman-themed activities and events up and down the country.
We've also gathered our range of articles and videos about Roman Britain on this page, along with information about our sites and events to help you plan your grand day out in Roman history.
Visit a Roman Site in England
Birdoswald Roman Fort | Hadrian's Wall

Birdoswald Roman Fort is the perfect place to stop off on a family day out or if you're walking or cycling along Hadrian's Wall in Cumbria. Extensive remains of the Roman Fort can be explored.

Chesters Roman Fort | Hadrian's Wall

Built almost 2000 years ago to house a Roman army garrison guarding the nearby bridge across the River Tyne, Chesters Roman Fort is one of the most impressive visitor attractions in the North East.

Corbridge Roman Town | Hadrian's Wall

Visitors to Corbridge can walk along the main street of this Roman garrison town, flanked by the remains of granaries, a fountain house, markets, workshops and temples.
ROMAN FACE POTS
LEARN MORE AND CREATE YOUR OWN USING OUR FACE POT GALLERY
Face pots were widely used across the western provinces of Roman Britain and are some of the most striking artefacts we have to evidence everyday life under Roman rule. Intriguingly, despite their wide use, archaeologists aren't entirely certain about the function or importance of Roman face pots.
Visit our Face Pot gallery to create your own digital pottery masterpiece, see other people's creations and learn about what these curious ceramic pieces might have meant to people living in Roman Britain.
VISIT THE FACE POT GALLERY
Meet Luke Edward Hall

Luke Edward Hall is an interior designer, artist and columnist whose colourful style and vivid illustrations feature on the cover of our 2022 Members' Handbook and throughout the Roman face pot gallery.

Making Face Pots the Roman Way

Join Frances McIntosh, English Heritage Collections Curator for Hadrian's Wall, as she visits expert potter Graham Taylor to discover how a modern potter uses historical methods to recreate these distinctive objects.

What Makes Face Pots So Intriguing?

Join Luke as he meets Frances McIntosh to take a closer look at the vessels discovered at Corbridge Roman Town and to discuss why these enigmatic faces from the past are so intriguing.
Free Roman Sites to Visit
Who was Hadrian?
Learn more about Emperor Hadrian's life, relationships and legacy.
Hadrian assumed control over the vast Roman Empire in AD117 following the death of his adoptive father, Trajan. As emperor, he broke with the expansionist policies of his predecessors to focus on securing the Roman Empire within its existing borders.
Learn about Hadrian
Explore Hadrian's Wall from home
Why was Hadrian's Wall built?

The creation of Hadrian's Wall was a project without precedence in ancient Europe. How and why did the Romans build this ingenious structure?

A 360° View of Hadrian's Wall

Explore Hadrian's Wall with our 360° tour of two of its most important landmarks: Chesters Roman Fort and Housesteads Roman Fort.

Postcard from Hadrian's Wall

Enjoy our spectacular drone footage of Hadrian's Wall in the north of England.
Get creative with our Roman-themed activities
MAKE A MODEL ROMAN PREFECT'S HOUSE
Find out about life at Housesteads Roman Fort on Hadrian's Wall, the most complete example of a Roman fort in Britain.
Then, download the template and follow our easy step by step instructions to make your own model of the prefect's house at the fort.
Make a model
Roman Podcasts
From AD43 to AD410 Britain was under the control of the Roman Empire, from Hadrian's Wall in the north of England to Richborough Fort in Kent.
Listen to the English Heritage Podcast to explore the archaeological discoveries made at these sites, as well as what they can tell us about Roman life in Britain.
Listen on Soundcloud