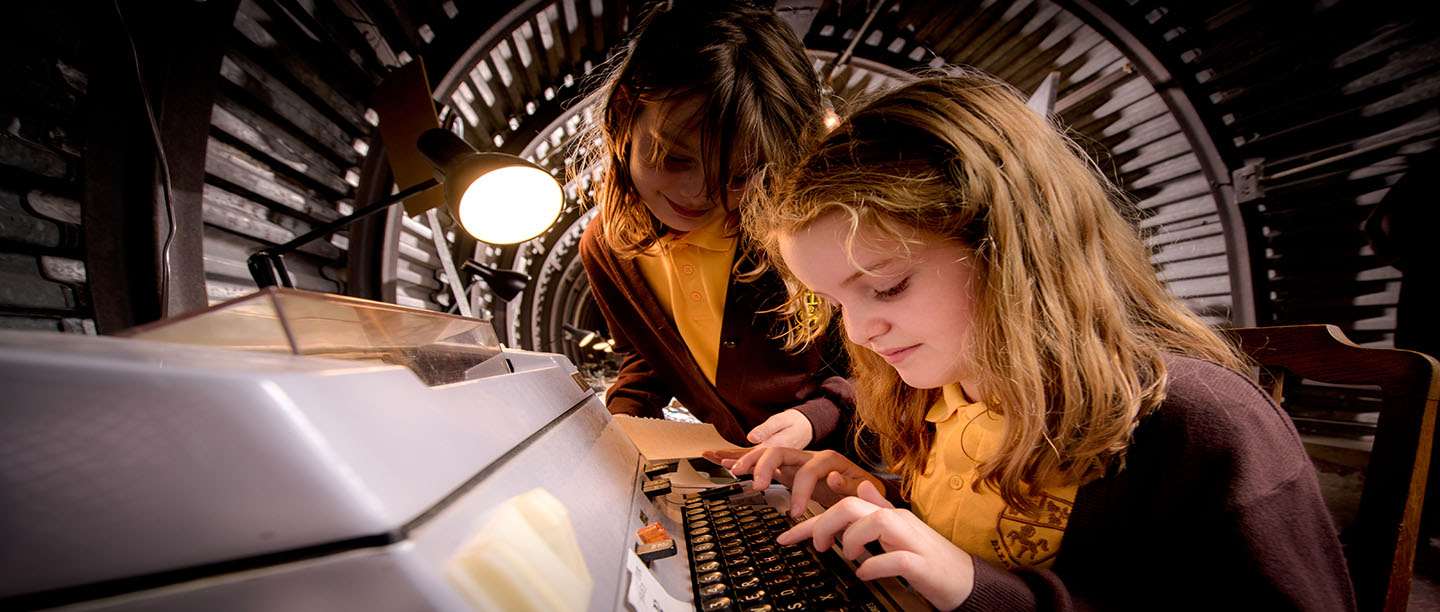 Schools
Bring the curriculum to life and inspire your students. Stand at the spot where Operation Dynamo was planned, or experience what life was like for a medieval king or servant.
"We've spent a lot of time doing pre-work about castles in the classroom, but it makes such a difference for them to see for themselves what they've been learning about."

Jo Cross, KS1 Teacher
Curriculum Links
Support your teaching in a fun and engaging way, with a visit to Dover Castle.
KS1-3 History: Local history study
KS1 History: Significant historical events, people and places
KS2 History: The changing power of monarchs; extending chronological knowledge beyond 1066; breaking codes in WW2
KS2-3 Maths: Enriching mathematical understanding - breaking codes in WW2
KS3 History: Development of Church, state and society in Medieval Britain; changes in Britain, Europe and the wider world 1901 to present day
KS4 History: OCR History A: Study of the Historic Environment, OCR History B: History Around Us; AQA Section B: British depth studies including the historic environment, Norman and Medieval England
KS5 History: OCR Unit Y103/Y133: England 1199 - 1272, OCR Unit Y113/Y143: Churchill 1930 - 1951; Edexcel Paper 2, Option 2A.2: England and the Angevin Empire in the reign of Henry II, 1154 - 1189
Free Self-Led Visits
Enjoy a free self-led visit to Dover Castle and experience 2000 years of history. Start at our Roman lighthouse, then on to The Great Tower and learn more about Henry II. Delve into our Medieval tunnels on the way to our atmospheric Secret Wartime Tunnels. Find out more about WWI and the role of the WWI Fire Command Post by using our handling box, full of artefacts and activities. Book our education room and dress up in our costumes to get a feel for what it would have been like to have been a medieval lady or knight.
Enquire Now
Expert-Led Discovery Visits
Bring Dover Castle to life and let us lead a Discovery Visit for you. Our sessions are interactive, hands-on and immersive and have been specifically designed to meet the needs of different groups across the key stages. Discover what life was like for the lords and ladies who lived at Dover Castle or step inside the Secret Wartime Tunnels and break secret codes and ciphers.
Find out more
School Visit Itineraries
Take the stress out of planning your visit to Dover Castle and use our downloadable recommended itineraries. Choose to focus on learning about medieval life or wartime Dover, with a planned day of interactive activities, tours and self-led exploration of Dover Castle. Contact our education bookings team to arrange your school trip.
Learn more
Plan your trip
We have a wide range of materials to support your visit and make school trip planning easy. Download our free resources to help you make the most out of your visit and create unique learning experiences before, during and after your trip.
We also offer free planning visits for group leaders once you have made a booking. Our Education Booking Team is on hand to advise and help you create the best possible school trip to suit your needs and area of study.
How to book

0370 333 0606

Education Opening Times

March: Wednesday to Sunday 10.00 – 16.00
April to September: Monday to Sunday 10.00 – 18.00
October: Monday to Sunday 10.00 – 17.00
November: Thursday, Saturday and Sunday 10.00 – 16.00
December to February: Saturday and Sunday 10.00 – 16.00